Remember me mentioning that the warm days are over here in The Netherlands? I was wrong. Last weekend it was sunny and even warm enough to change my long winter coat for this cute suede fringe jacket. I know; yellow is really my fave color for this season, I just can't help it!
With an eye catcher of a jacket I tried to keep the rest of my outfit as simple as possible. I've been loving high neck tops lately. It shows of your curves more and make you look very feminine. And if you're a member of the small boobs crew like me that always comes in handy!
A ripped dark blue skinny jeans and some edgy boots and you're good to go!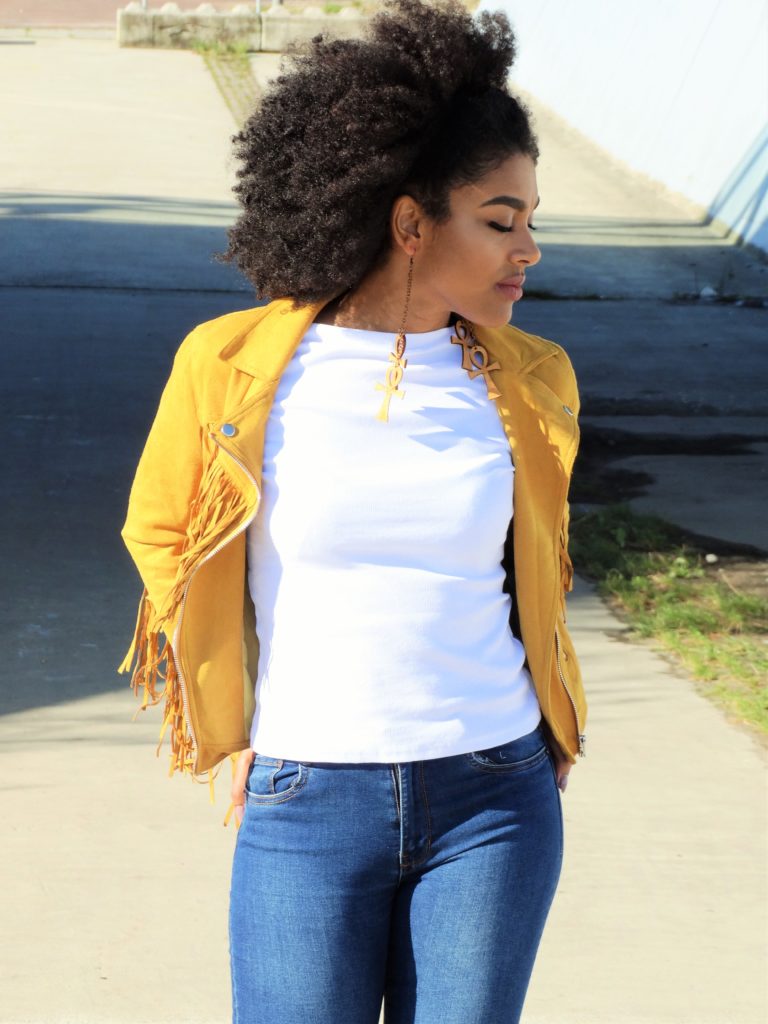 EARRINGS – ROOT AND HOPE
FRINGE JACKET – MISSGUIDED
TOP – ZARA
JEANS – BERSHKA
BOOTS – INVITO